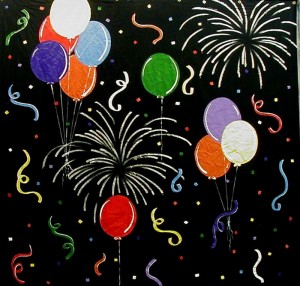 Yes, at long last, I have finished this book I've been working on.
Well, mostly. Except for a necessary epilogue. But that will be easy, once I decide what, exactly, happens. All the emotional turmoil is done, the angst is de-angsted, the decisions are made. (The characters' decisions, I mean. Mine aren't quite finished.) The last little bit is just the happy ending part. And yes, it has a happy ending. I'm a romance reader, and a romance writer. I insist upon the happy ending. Happy. Not perfection. 'Cause, you know, you don't get perfection this side of glory. But you do get happy.
I also still have to type the rest of the book into the computer in the first edit. And then I have to print the sucker out and go through for revisions. I already know some stuff I'm going to cut out. And there's more I probably need to punch up. But I like it. And it's done. Mostly.
Go Me.