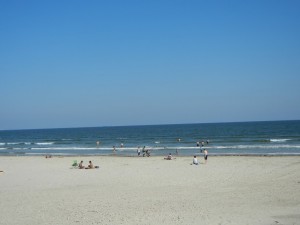 Okay, this was back in September, but it's not a whole lot different now.
Okay, trying to get back into the habit.
I'm trying to get back into lots of habits. The habit of writing every day. The habit of walking nearly every day. All those other daily things that need to be done–and I'd rather write than –oh, dust or wash mirrors. Than wash pretty much anything. (Hmm, reminds me–I need to wash knives.)
I have been in a non-writing, non-reading, non-pretty-much-everything mood for a while now. Not sure why. But I went to Valley Mills for a writing weekend with three friends, and found the writing-is-fun mindset again. It took me a while. I read several books, and goofed off a lot, but I also brainstormed plots with "the girls"–theirs and mine–and wrote through the bad moods until I discovered the way out of the parts where I got stuck. And I've been having a good time this week with the writing.
Also, I discovered that the ripple in my vision is from a genetic anomaly–an extra blood vessel in my eye that leaked, but no fluid is collecting, it's not macular degeneration, and the doctors say that no other treatment is needed until and unless it gets a whole lot worse. No shots in my eye. It's my right eye, which isn't the good eye, so the ripple is hard to notice. Good news.
I'm doing Weight Watchers online for at least the next three months. Wish me luck. I've been on it for a whole week, and have lost 0.2 pound. Better than a poke in the eye with a sharp stick, though. Fixing to head out for a walk up on the seawall.