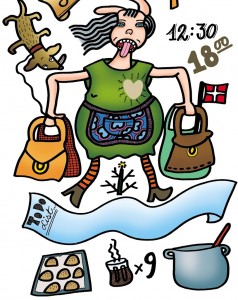 I've got a very busy month coming up. Between having to drive up to take my dad to his cataract surgery appointments and other stuff going on, I'm not sure I'll have time to get my clothes washed. And the month will be capped off with a lovely colonoscopy on the 30th. Joy.
So, I've been thinking about things like coping with being tired, and trying to get the writing done along with all the regular stuff, and about having fun too, because some of the things I have on my schedule are fun. And then I'm thinking about writing and thinking "That should be fun, too."
It's really hard for me to write when I'm not having fun. And the stuff I write is no better than pedestrian. It's not good writing, it's just kinda going-through-the-motions writing.You may motivate yourself through a fear of failure, or a drive for success, and that's great. For you. Me? Not so much.
So it's important for me to figure out how to grab hold of the joy that writing was for me back when I first started writing. I'm one of those people who wrote her first story when I was still in elementary school. I was reading a lot of animal stories back then and the one I wrote was about a cat, I think. It was about playing make-believe, but a more intense kind of make-believe. One with more detail. And it was all about the story.
I was having fun when I wrote those stories. Once, when I was telling my fella (who is in the community college business) about a novel-writing class I was teaching, and about the writing exercises I had the students do, he said, "And they do them? They write? Voluntarily?"
Well, yes. Because it's fun.
Apparently, there are a lot of community college students who don't see writing as fun. It's more of a chore, to them. But to me, it's fun. Really. It is.
I just have to remember that. And maybe rest up when I get tired. It's hard to have fun when you're falling asleep over the keyboard/paper.
And just so you know– I plan to collapse once November gets here…