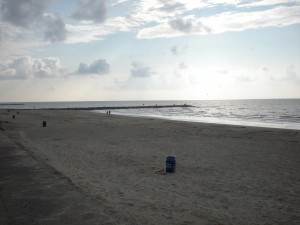 I'm excited. It may seem dumb, but I'm excited anyway.
For the first time in four years, I have entered the Romance Writers of America RITA contest. It may be longer than that…more like 6 years. But it may not be. You all do understand that math is not my strong suit, even when it comes to simple math like counting stuff.
I entered my first two published books–my Silhouette Desires–in the RITAs. (Why is it in all caps? Is there a reason? I don't know.) And made the finals for Best First Book the first year I entered. No, I did not win. But I finaled. I cling to that, on the bad days.
Anyway, the reason I haven't entered in a while is because I didn't really consider the Rose books, the three books I wrote before New Blood, to be romance. They were romantic, but not really romance. I know I could have entered them in the "Novel with Romantic Elements" category, but I'm kind of in the camp of "It's Romance Writers of America. Why have a category that isn't romance in the RITA, which is to recognize romance novels?" So I didn't enter partly out of principal, and partly because I didn't really think the books would do that well against all the women's fiction, suspense and urban fantasy books in the category. Yeah, I'm a coward.
I did enter the books in the Prism Awards, which are for romantic fantasy, futuristic and paranormal books–in other words, a contest where the judges would be people who prefer the kind of books the Rose books were. And I won my category twice, and came in second the third time. (Actually the first time. The Compass Rose came in second to The Smoke Thief. The other two won.) I cling to this too. And yeah, this is kind of sounding like a "Shameless Bragging" post. Sorry about that.
But New Blood is a romance. Unabashedly. I even got a review that complained about all the mushy romance in it. (I bask in that review, because–you know–that's what it was supposed to be.) So this year, since it's eligible, I entered. I mailed off the copies of the book this afternoon. Right now, everything is all possibility. I'm going to enjoy the moment while trying not to build up expectations. I have no expectations. Hopes, maybe, but no expectations.
I'm going to try to post a picture with every blog post. So I went out Monday with the camera to walk along the seawall, and take a bunch of pictures I could use in case I don't get around to taking a fresh picture every week. This is just a shot of the beach from the top of the seawall, looking toward Fort Crockett Park.
Yeah, yeah, so it's tough to remember to take them, and it's tough to remember to download them. It took me 3 days to find the connector cord. (In my nightstand, but in the top drawer…)
I also took all the pictures off the camera and put them on my firefly flash drive because the fella has not been downloading the pictures to his computer either, and I'm sick of un-checking each picture one at a time (it won't do multiple unchecks, unless I want to uncheck ALL) so I only download the new ones. He can just take them off the firefly. Okay. That is my rant for the week.
Back to typing. I am up to p. 381. Having to make notes to make my monsters scarier…